Doppler Meteorological Radar DMRL-10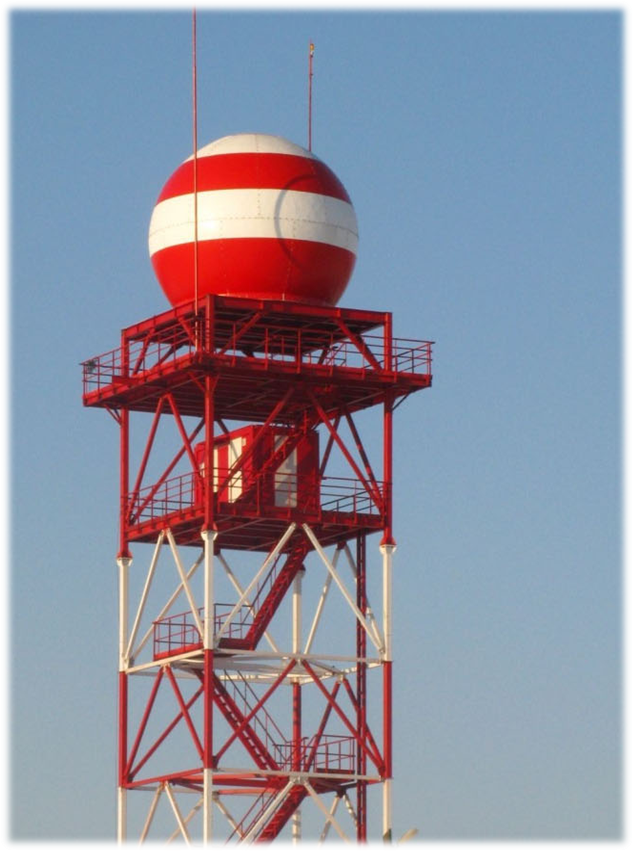 Application of composite signals;
Technology of pulse compression;
Up-to-date technologies;
Solid-state transmitter device;
High operation characterictics;
Gearless rotation drives.
"DMRL-10" Doppler Meteorological Radar of S-band is intended to:
Display the distribution of various meteorological data (reflectivity, velocity, spectrum width) on different levels of height by pseudo-CAPPI type;
Calculate and display vertical profile of velocity, wind direction up to the upper boundary of weater phenomena detection and other Doppler products;
Calculate and display of precipitation intensity for any time-duration;
Detect and classify clouds and precipitation and dangerous weather phenomena related thereto (hail, thuder, shower rain, waterspouts, squalls etc.);
Data output for active influence of hail and other cloudy processes for the purpose to prevent hail and accompanying dangerous phenomena (storm, squall, waterspout, shower rains), artificial control of precipitation;
Display velocity and movement direction of cloud systems;
Radar data output in required codograms.
The set of "DMRL-10" includes:
subscriber terminals for local users;
data transmission equipment;
operational documentation;
autonomus power supply source (as per a separate order);
UPS unit;
SPTA set.
Possibility of integration with active influence systems is available.