Radar-optical complex for perimeter security provision and UAVs' counteraction "ROSC-1"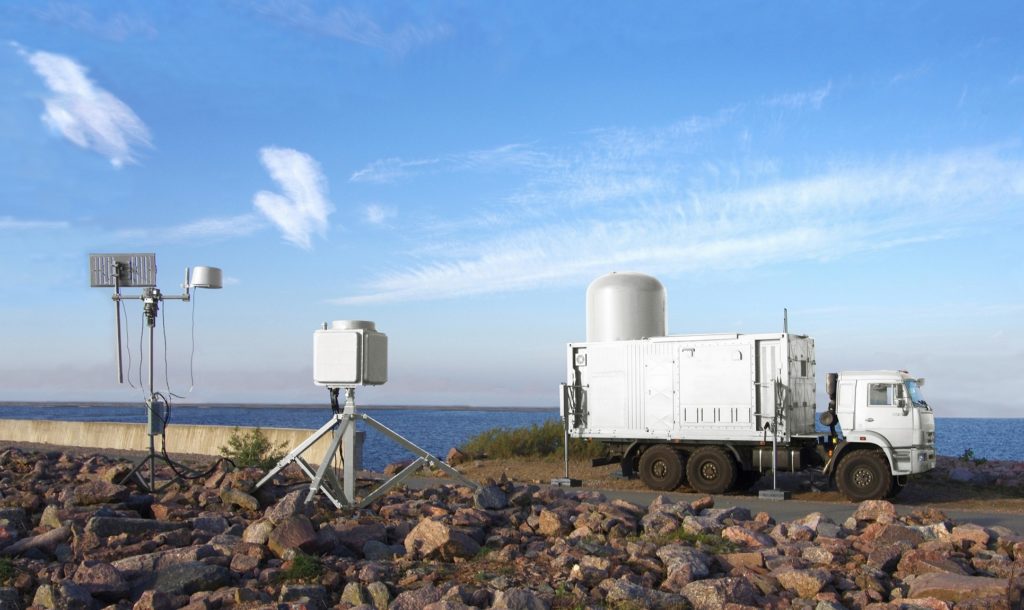 mobility, autonomy;
comprehensive air control;
two-polarization operation;
high resolution in range;
adaptive long-range targeting system;
ornithological safety in the area of the aerodrome;
the ability to control airspace and escort aircraft;
scalability (the ability to work together several complexes).
The complex "ROSC-1" is designed to provide a comprehensive control of the air situation for the detection and recognition of various types of air targets, including small and low speed UAVs.
The complex is a system that includes several components:
surveillance 3-coordinate solid-state X-band radar;
built-in ADS-B;
optical-electronic system (OES);
subsystem of electronic monitoring (SEM);
subsystem of electronic control (SEC).
Radars of the complex with an automatic elevator and the rest of the equipment are built into a container body mounted on a KAMAZ-type chassis.
 The main types of UAVs for counteraction of which it is offered to use the complex are:
Small class UAV RQ-11B Raven;
Small class UAV RQ-7 Shadow;
Various modifications of commercial UAVs capable of carrying explosives (quadcopters such as the DJI Phantom, multirotor, UAV aircraft and helicopters);
Commercial UAV that allows concealed carry to shooting great heights (type DJI Mavic, DJI Spark).
The complex can be used, among other things, to ensure ornithological security in the aerodrome area.
In "ROSC-1" there is a possibility of interfacing with additional external OES systems and SEM and SEC, control systems of UAVs.
It is possible to work simultaneously with several complexes to ensure the best control zone in the area of the protected object, as well as the possibility of remote operation of operators with remote OWS.